Can You Tile a Flat Roof?
Can a Metal Roof Be Installed Over Shingles?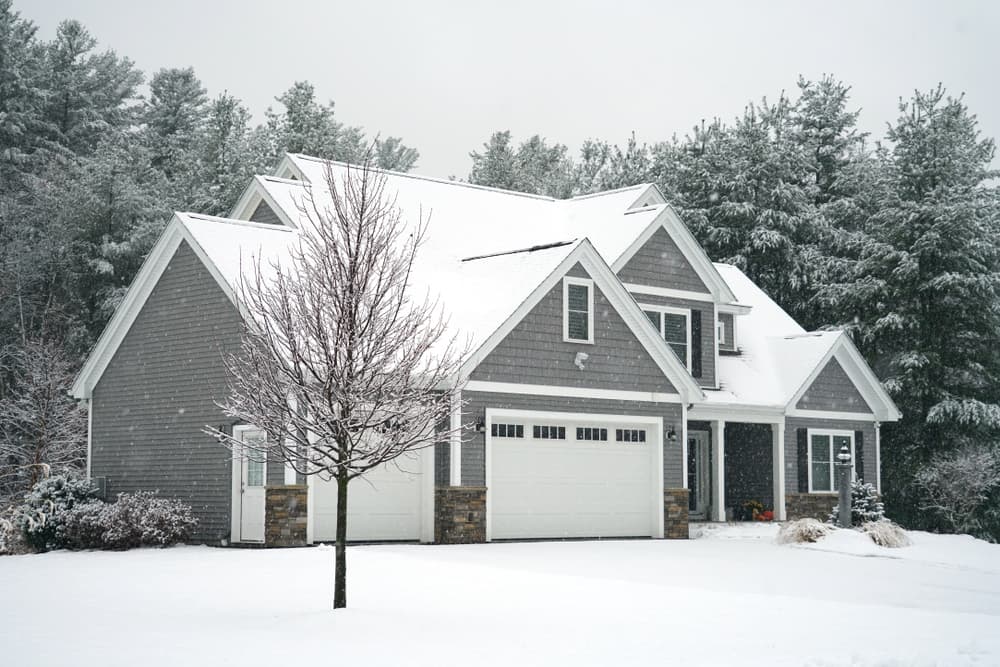 Wondering how much snow your roof can handle with each added snowfall? It's a very common question, especially for Canadians. The accumulated weight of heavy snow, moisture, and ice can create dangerous and expensive circumstances for homeowners. To learn more about how to protect your roof from the snowy winter season, read on.

How Much Weight Can a Roof Handle?

Snow and ice can lead to a dangerous roof collapse, even for newer roofs. That's why it's imperative to be aware of the weight your roof can support, and when it should be cleared. Roofs that are most at risk are flat roofs and low-pitched designs because they allow snow to accumulate continuously with nowhere for it to fall off. The majority of roofs are designed to withstand approximately 20-40 lbs per square foot. This can change depending on the type of snow. For example, snow that's packed with moisture will be much more dense and heavier than light and fluffy snow.

Monitor Your Roof

One of the best ways to prevent a roof collapse is to monitor your roof during the winter months. Keep an eye on icy edges and icicles that form, as well as ice dams. If there have been back-to-back days of consistent snowfall combined with moisture, you may need to remove some of the snow.

Removing Snow from the Roof

Removing snow from your roof can be a dangerous job. It can end up damaging your roof and causing injury to you. We recommend consulting with a roofing contractor beforehand.
If you're doing it yourself, here's what to keep in mind:

Wear Boots with Excellent Grip

Before you begin, make sure you're wearing the right attire to stay safe. In particular, wear good boots with very good traction.

Use a Plastic Shovel with a Long Handle

A metal shovel can end up scraping and damaging the roof shingles. Use a plastic one with a long handle instead so you can easily scoop and remove the snow.

Avoid Chipping Ice

If the snow has hardened along the edge, or if there's ice, avoid chipping it with the shovel. Keep the shovel along the surface layer to avoid causing damage and focus on removing as much as you can without adding too much pressure.

Take Your Time

When it comes to removing snow from the roof, it can take some time. So don't plan to have it don't in a flash right before you head out or have something pressing to do. Give yourself at least an hour.

If you need repairs after the winter season in Ottawa, give us a call at Roofmaster!