Family Owned Roofing Company
Roofmaster is a family owned roofing company that has been servicing Ottawa and the surrounding area for over 35 years. The business is operated by brothers Kershan and Arzan who grew up in the business and have been involved in every aspect of the roofing trade. We are proud that our family built this company from nothing. We have grown to a team of roofing experts with a combined 200 years of experience and we have completed nearly 16,000 jobs. Through years of dedication to superior customer service, we have won numerous awards including multiple BBB Torch Finalist Awards, Consumer Choice Awards and we are also known as the best roofers in Ottawa.
WHAT WE DO
Our Areas of Expertise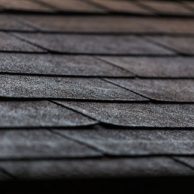 Shingle Roofing – Roofing contractors use asphalt shingles are the most common type of roofing material in North America for residential applications. Despite some history of problems and the traditional complaints, such…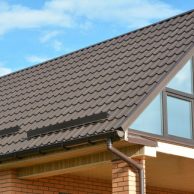 Metal Roofing – Metal shingles and tiles have in recent years mushroomed in variety and popularity in the residential market as homeowners want the benefits of metal roofing, while…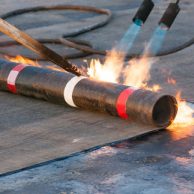 Flat Roofing – Modified Bitumen Membrane (MBM) roofing is the most reliable, trouble-free and long lasting system available for flat or low slope roofs. It is made from asphalt modified…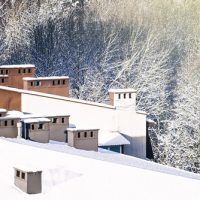 Rooftop Snow & Ice Removal Gallery – When you are hit with winter's snowy weather, depend on Roofmaster to keep your roof clear of snow and ice….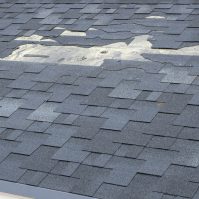 At Roofmaster, we know how a great roofing repair job can give you peace of mind and add years of life to your property. With the harsh Canadian winters and  dramatic weather throughout the year, you can't…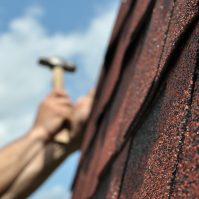 If you need your roof inspected by a professional, don't struggle in narrowing down the list of potential hires. Roofmaster is proud to carry out inspections that look at all the critical details. As a family-run business, we…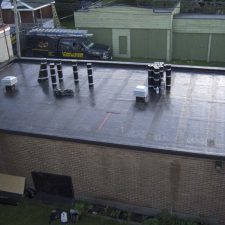 At Roofmaster, we understand the importance of running an efficient, professional, and reliable business. At the same time, being roofing experts, we bear in mind that a structurally sound and problem-free roof is a key….
CONTACT US
Get your FREE Estimate Today
Address
Roofmaster Ottawa Inc.
163 MacFarlane Rd.
Ottawa, Ontario\nK2E 6V4
FREQUENTLY ASKED QUESTIONS
YEARS OF EXPERIENCE COMBINED
TESTIMONIALS
nick georgitsos
2022-11-25
Great job and very professional from start to finish and cleaned up as they working and left my property spotless when they were done.Highly reccomend them!
Marlene Ghattas
2022-11-24
Our experience with Roofmaster has been very positive especially because of Andre the foreman who did the installation of the new roof and the skylights. He was extremely detailed, very experienced and knowledgeable and would problem solve if issues would arise and always communicated with us daily. We experienced some issues with the glass on 2 of the skylights and Tony the manager was extremely prompt and flexible to come to a solution. After talking with the manufacturer and forwarding pictures, the 2 glasses in the skylights were replaced. We are very pleased with Roofmaster including Sam, the office manager.
Roof master roofing team were courteous, professional and fast. The garage roofing shingles on the one side extended out too far from the roof edge. When it rains, the water overshoots the eaves trough. The rain water is spraying dirt on the wall siding and creating an indentation in the ground below. I am hoping the edge of the shingles can be trimmed back to allow the water to run into the eaves trough. Hi Thank you you for your consideration. Wayne Corkum
Hugo and his crew of Bobby , Pascal and others are to be commended on their work and job. Quick and precise, clean and competent…really "rare" to find such a crew especially their foreman Hugo whose work ethic should be highly recognized and again commended. The roofing done excellent and around our home was immaculate cleaned up and garbage taken away. If there is a six star rating I would not hesitate with this crew from Roofmaster⭐️⭐️⭐️⭐️⭐️⭐️
Detailed roof assessment, took the time to explain what needed and didn't need to be done. Gave a detailed quote. Professional and knowledgeable. Didn't quote me know the cheapest fastest way to redo the roof, but the best on most durable way
Inderpreet Sidhu
2022-08-25
Excellent and honest service.
Norman Shippee
2022-08-12
Roofmaster provided us with excellent service and quality for the installation of our new roof. Everyone from the initial quotation to the installation and final cleanup were kind, courteous, professional, and extremely helpful and knowledgable. Communication from the foreman of the job was top notch, keeping us informed throughout the installation. Pricing was fair and the team was amazingly fast. Would recommend to anyone looking for roofing service
Just recently had my roof redone and the guys at Roofmaster were great throughout the whole process. The job was done after the original planed dates due to the huge storm but i had to reach out to them see what was happening with my start date... it would have been nice if someone contacted me to say that they are behind schedule but any calls, emails or texts I sent were responded to promptly which I appreciated. Andre and his son worked hard non stop for 2 days to get the job done, they were friendly and professional. Thanks for giving me the peace of mind knowing I've got a quality product and warranty over my head!!
Very happy with their service. Cam and his crew are professional, polite, tidy and follow up. The job completed with good workmanship and on time.
We have a flat roof and those are known to be hard to repair and repair correctly. From the initial consultation to the final clean up everyone at Roofmasters were very professional and knowledgeable. They spent the time to walk me through what they needed to do, they kept the site clean and safe and most of all they did an amazing job. Our roof started to leak just before the snow came and so they came out and secured the areas that needed to be waterproofed as best as they could and thankfully there was not additional leakage during the winter and spring thaw. They also kept in contact with me throughout the entire process and were very responsive to any inquiry I had. All of the workers on site we polite and professional and I was so impressed at how little mess and debris there was considering the old tar and gravel roof had to be ripped up and removed, lowered down on an elevator and dumped in a dump trailer. They made the entire process seamless and professional. I highly recommend Roofmaster and their team.