10 Signs That Indicate You Need To Replace Your Eavestrough
6 Different Types of Skylights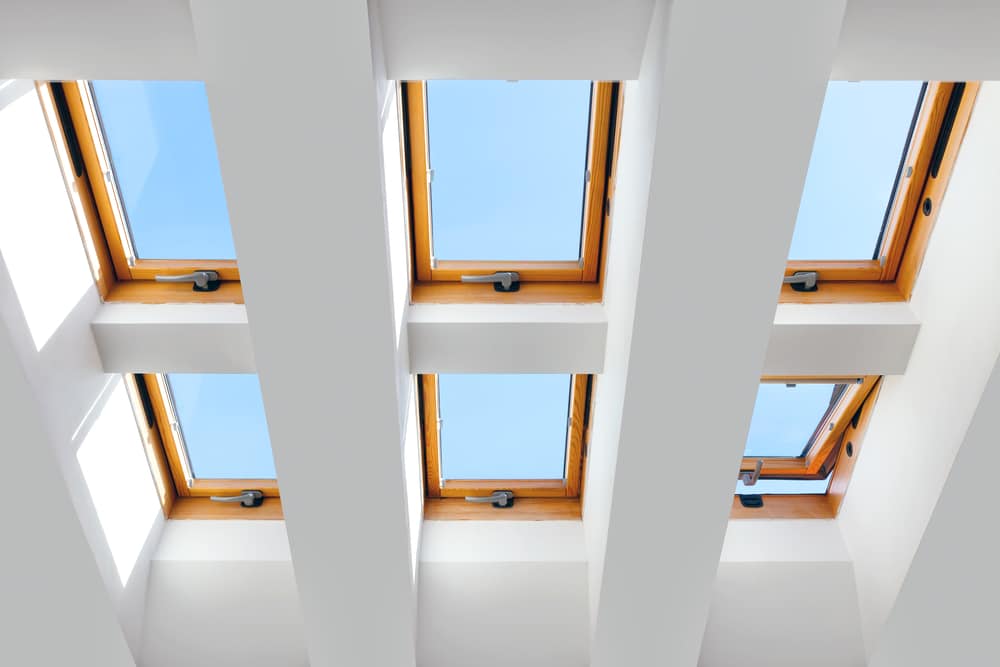 Skylights are great for letting light into your home. They are often installed over windows or doors, where they provide natural lighting and ventilation. They can also be found in bathrooms, kitchens, and other areas. However, the problem is that these openings can leak, allowing moisture to enter your house as well. Even the strongest skylights will wear down and form cracks, opening the possibility of letting water in. 
If you live in a rainy or highly humid area, you'll want to take steps to prevent leaking skylights from ruining the interior of your home. When water starts to enter your home, it can cause damage to your property and even mold growth. To help, here are our tips on how to prevent your skylight from leaking.
What Causes a Skylight to Leak?
Before you start repairing and taking preventive steps to stop your skylight from leaking, you will first need to understand what causes this issue. The primary causes of skylight leakage include the following:
Not Installing the skylight correctly
Having a broken flashing
Damaged roof or shingles
Irregular roof maintenance
High levels of humidity inside the home
Keep in mind that regular roof inspections are not enough. It's also important that you inspect your ceiling and skylight for damage and as signs of deterioration.
How to Prevent Skylight Leakage
Next, here are several steps you can take to avoid complications with your skylight and home:
Regular Maintenance
Performing periodic maintenance checks, especially during the winter months, is highly recommended. These inspections will help you detect any wear and tear on and around the skylight. Some of the most common red flags include cracks, holes, and broken seals. Furthermore, ensure you examine your roof for missing or damaged shingles that cause potential long-term problems.
Proper Ventilation Within the Home
If the indoor relative humidity is high within the home (above 60%, sometimes less), it can cause moisture to develop on your windows and skylights. When this occurs, the water will need to go somewhere and may travel into places such as your skylight or roof. Furthermore, high moisture levels can cause materials such as wood to distort and rot. If the framework within the home starts to deform or become damaged, it can impact the seal around your skylight as well as the structural integrity of the property itself. To prevent such problems from happening, a proper ventilation system must be installed.
Fixing the Seal
The simplest way to stop a skylight from leaking is to fix the seal surrounding it. An easy way to do this is by applying caulk around the edges. A silicone-based caulk product will help prevent leaks and ensure a more airtight seal.
Replace the Flashing
A high-quality flashing should be installed to stop projected roof elements such as a skylight from developing leaks around their sides.
Replacing the Skylight
If all else fails, or if there are cracks in the glass of your skylight, then it needs to be replaced. Cracks can form due to severe weather conditions like freezing rain, hail, or a storm. These can be the reason for your leaks and should be addressed as soon as possible.
Skylights are beautiful, but they do pose a leakage risk as time goes on without proper maintenance or careIf you need help with inspecting your skylight to determine whether there is a leak that needs to be addressed, call our professionals here at Roofmaster. With many years of experience, we will inspect, maintain, and repair your skylight, even installing a new one if you prefer. We are here to provide you with services that will keep your home safe. Contact us today to get started!