How to Fix a Sagging Flat Roof
Protecting Your Home During a Roofing Emergency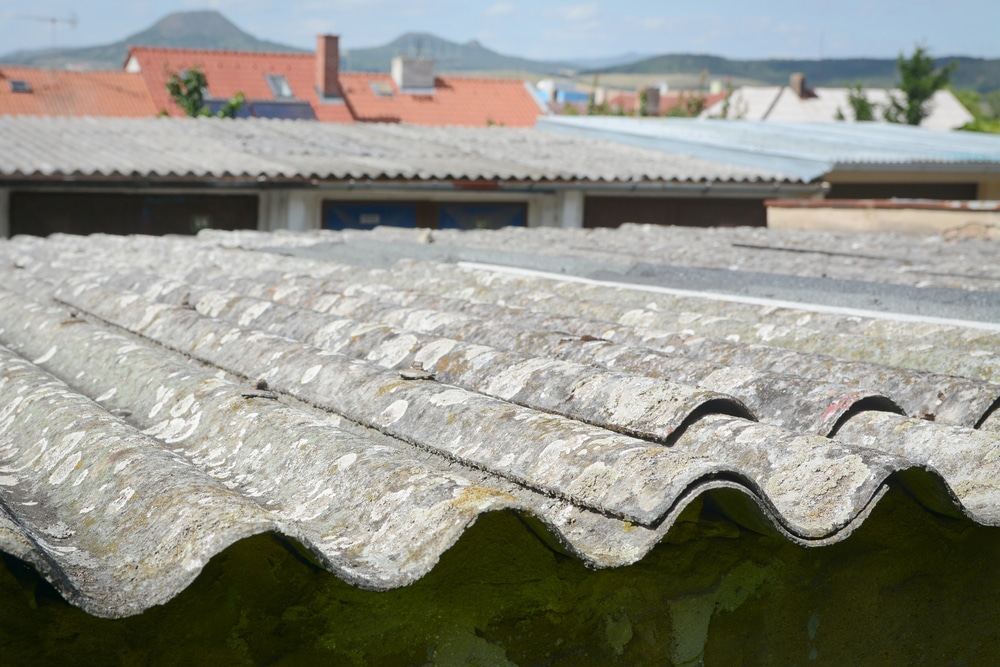 Flat roofs are modern and sleek, but what happens when yours develops a leak or shows other signs of damage? Some fixes are rather straightforward. Others, well, not so much. Our team here at Roofmaster has performed a wide variety of flat roof repairs over the years, so we're no stranger to the best practices. With that in mind, here's how to repair a flat garage roof in particular.
Isolate and Identify the Damage
A visual inspection needs to be performed not only under the roof, but also from the outside and above. In the event of a leak, where the water is coming in may not be the actual source; it could be further away, so simply patching from the inside won't really address the problem. Place buckets as needed to catch the leak in the meantime, and perhaps even cover the affected area with a water-repellent tarp until you're able to work on the repair.
Get to Know Your Roofing Materials
Flat roofs come in all shapes, sizes, and material compositions. For the repair, ensure that you match what's there. The most commonly used types of roofing materials include modified bitumen (asphalt and solvents applied with heat), highly durable rubber, tar and gravel using a combination of bitumen and fabric materials, TPO roofing made with various rubbers in a single-play format, and PVC roofing (essentially an extremely durable plastic that resists UV damage).
Safety Precautions and Preparedness
Do you have a sturdy, reliable ladder that can safely get you up and down? Also, what are the conditions like outdoors? If it's slick from rain, ice or snow, it's better to call in a roofing professional to take care of the repair – they have the tools, techniques, and skillset required to complete the job safely and effectively. You should also wear head protection in the form of a hardhat in the event of an accidental slip while on the roof, heavy-duty gloves and work shoes for added grip and precise movement control, and a toolbelt (if applicable) with everything neatly organized so it's quick and easy to access.
DIY Flat Roof Repairs for Minor Issues
Depending on the type of issue your roof is facing and what exactly needs to be done, you'll need specific tools and materials for the job. For example, you might need to use roofing tar to fill cracks before they worsen, or you may have to install patches that match the type of material your roof is made of to address a small leak. Of course, if your roof has a warranty, you may wish to utilize it at this point.
Before getting started, of course, ensure the roof is free of debris and is completely clean – not to mention safe to walk on! Much of the time, for garage roofs that are flat, patching with a plastic compound or rubberized material might be all that's required. Sometimes, the issues present can be addressed without having to add any pitch to your roof.
When Should You Call a Roofing Company to Perform the Repair?
If you're at all uncomfortable or unfamiliar with roof repairs, there's no need to take chances. Your safety should take priority, and a certified and experienced roofing repair team will have looked after many flat roofs beforehand. This means that they can make even more informed and effective decisions, not waste time or materials, and complete the job in a manner that provides additional peace of mind. In fact, some roofs may require the services of roofing professionals that can specialize in select materials anyway. Such is usually the case when working with PVC or TPO.
Need a hand with repairing your flat roof over the garage or other parts of your property? We're happy to help here at Roofmaster, providing timely and effective fixes while ensuring you can make well-informed choices. We're well known for our wide range of flat roofing options, including modified bitumen, PVC, tar and gravel, re-sloping jobs, and more. Contact us today to get started!