Get BIG rewards this year with Roofmaster!
Get 1 Mile per $200*
Example: Average Roof of a Single Family Home: $10,000+HST = 50 Miles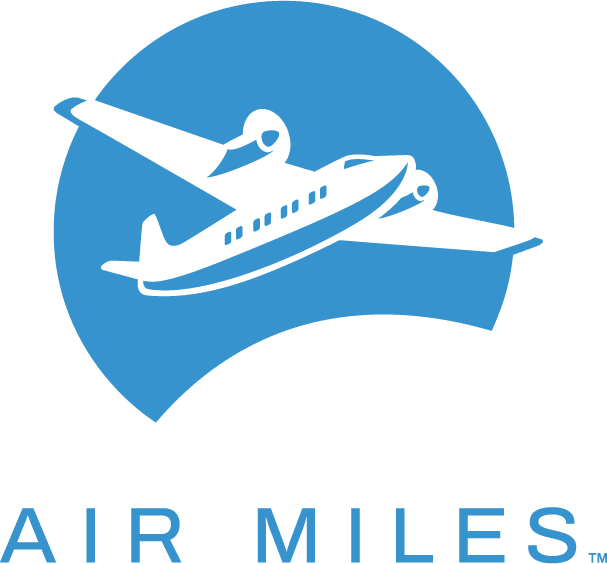 The AIR MILES Reward Program is one of the best ways to get rewards in Canada.
With an AIR MILES Collector Account, you can turn your Miles from Roofmaster into movie tickets, kitchen gadgets, electronics, dream vacations and so much more.
Unlike other frequent shopper programs, you can get Miles from Roofmaster and also from other companies across Canada. You can continue to use your Collector Card for your personal spending and shopping at thousands of retailers in an array of industries. Miles will be assigned to your Collector Account. Whatever rewards you like most, get them quickly and easily with the AIR MILES Reward Program.
Don't have an AIR MILES Collector Account? Enjoy the benefits of joining the AIR MILES Reward Program:
You'll receive:
• Your Collector Card and full access to airmiles.ca
• Your Guide to AIR MILES Promotional Partners
• Your Rewards Guide
You'll also:
• Get exclusive Bonus Offers
• Be eligible for unique business rewards (must have an AIR MILES for Business card)
CLICK HERE TO JOIN AIR MILES REWARD MILES
*Terms and Conditions:
*On applicable roof installation and repairs
All Rewards offered are subject to the Terms and Conditions of the AIR MILES® Reward Program, are subject to change and may be withdrawn without notice. To redeem for Travel and/or Merchandise Rewards, you must have accumulated sufficient AIR MILES® reward miles in your Dream Balance. Some restrictions may apply. Quantities may be limited. Collectors must pay taxes, fuel surcharges and other applicable charges and fees on air, hotel and car rental Rewards. Travel Rewards may be subject to a minimum advance booking and availability from participating Suppliers. No cancellations, exchange or refunds for tickets, certificates or merchandise once booked or ordered. For complete details, visit airmiles.ca or call the AIR MILES® Customer Care Centre at 1-888-AIR MILES (in Toronto (416) 226-5171).
The Collector understands and agrees that it is their responsibility to advise Roofmaster Ottawa Inc in writing should it want to modify the beneficiary of the Miles awarded or should it want to modify the Collector Account in any way.
The Collector  understands and agrees that Roofmaster Ottawa Inc. is not liable in any way in regards to the Miles being awarded to the Collector.
Miles are not retroactive and will not be awarded for previously placed orders.
Miles are not available on orders less than $1000 before taxes.
Miles are awarded only once full payment for each said invoice has been received by Roofmaster Ottawa Inc. An account must be in good standing in order to receive Miles.
Miles are awarded before tax. No Miles shall be paid on any taxes.
An AIR MILES Collector Account must be written on the contract upon time of signing.
It is the responsibility of the Collector to provide our staff with the applicable Collector Account.
In the case of a credit in favor of Roofmaster Ottawa Inc, the Miles will be deducted from the registered Collector Account.
A delay of 4 weeks is expected for the Miles to be applied to the registered Collector Account.
®™ Trademarks of AM Royalties Limited Partnership used under license by LoyaltyOne, Co. and Roofmaster Ottawa Inc.