6 Tips for Cleaning Your Eavestrough
3 Fall Maintenance Tips for Your Roof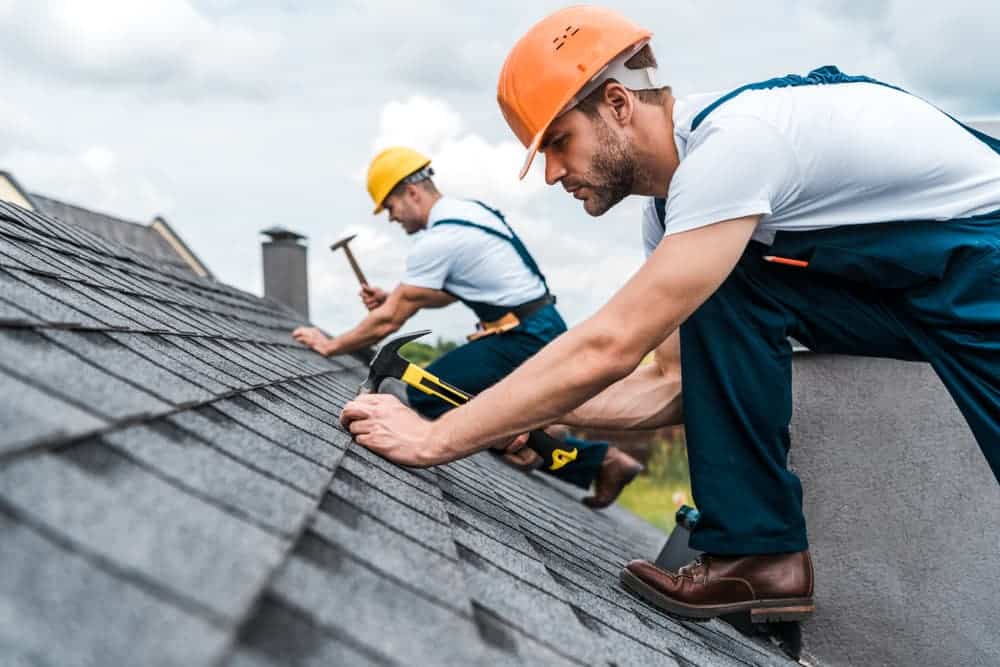 When it comes to answering this question, the obvious answer is whenever you spot a problem. But we know that not everyone has the funds to fix every roof issue that springs up. If you're short on funds, there are a few things that you can put off for a season or two with some patchwork. With that said, you should never wait until you have water pouring through the ceiling to call in an expert. As soon as you spot any irregularities, call in a professional to find out what can be done and what options they offer that will work within your budget. Here are a few of the options that our roofing company provides for our customers:

Patch Work

Not every roofing issue is a 911 emergency. Just because there are a few curled shingles and nails doesn't mean you need a new roof right away. Some smaller issues can be patched up and addressed later. These include:

A few curled or cracked shingles
One or two missing shingles
A few loose nails
Immediate Repairs

A damaged roof that needs immediate repairs should be addressed quickly. Otherwise, water could get inside and cause mold growth and wood rot.

Which issues need immediate attention?

Missing, buckling or damaged shingle patches
Loose flashings
Water damage or mold growth in the attic
Ice dam formation
Moss growth
Emergency Repairs

Water can cause extensive structural damage over time and compromise the safety of your home. Damage around the protrusions and from falling branches can require an emergency professional repair in some cases. Here are some signs that you need to call in a professional right away:

Holes in the roof
Drooping roof
Roof leaks
Impact damage
Chimney damage and spalling bricks
Cracks in flashings around the vents, skylights and chimney
Get Financing

Not everyone has the money on hand to deal with a serious roofing issue. So what options are there if you need to repair your roof now with limited funds? We can help you get the repairs you need by offering financing. We've partnered with Financeit to offer affordable monthly payment plans for our customers so they can get the repairs they need without breaking the bank.

You should never guess if your roof needs repairs. One small issue can escalate over the winter season. If you spot anything out of the ordinary, call our team at Roofmaster today and we'll come and inspect the condition of your roof. Whether it needs patchwork, immediate or emergency repairs, we will take care of it for you. Contact us today to learn more.