Summer Maintenance Roofing Tips
4 Types of Roofs to Increase the Value of Your Home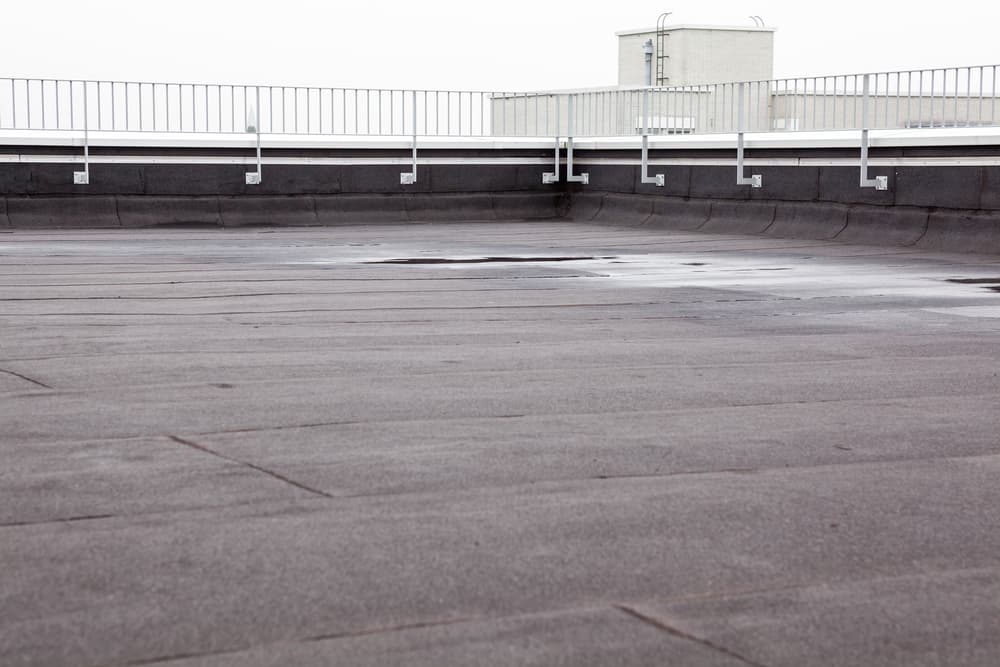 Are you considering installing a no-slope flat roof on your property? Before you do, check out everything you need to know about this roofing type below before deciding.

The Pros

Easy To Inspect

There's no doubt about it, flat roofs are the easiest to inspect. Because they have zero slope, you can walk around the entire roof area and look for any issues. Cleaning the gutters, installing satellite dishes, and making repairs are much easier to do on a flat roofing surface than a sloped one.

Affordable Price Tag

The biggest advantage of owning a flat roof is the expense. On an apples-to-apples basis, a flat roof is significantly cheaper to install than a pitched roof when comparing the installation and material costs.

Functionality

Another benefit of a flat roof is that you can use it for other things. For instance, you can turn it into a patio space, store the HVAC equipment there, plant a rooftop garden or build a secondary storey at a later date. The possibilities are endless.

Provides More Space

A pitched roof cuts off some of the second-floor space, which can greatly reduce the square footage of your home and reduce the interior space as well. You can really maximize your interior space with a flat roof, especially if you want to use that area as a rental apartment or storage space.

The Cons

Drainage

One of the biggest problems with owning a flat roof is the drainage system. The flat structure does not allow for easy drainage as a sloped roof does. This can result in clogged drains, which can lead to leaks and damage if not consistently cleaned.

Maintenance

Regular maintenance is required with a flat roof. This includes inspecting, cleaning, and checking the waterproof seal to prevent leaks and water damage from occurring. However, every roof should be inspected regularly, regardless of the shape and design.

Repair Costs

In many cases, the cost to repair a flat roof is higher than that of a pitched roof. This is because a flat roof is more prone to moisture damage over time. However, if you don't live in an area with excessive rainfall, you won't have to worry about repairing your flat roof as much.

Material Options

Flat roofing materials are not exactly glamorous. You won't find materials like wood or asphalt shingles used on a flat roof. The vast majority are made of rubber, EDM or Bitumen, but you can still find attractive rubber shingles or PVC roofing options today. And although these new materials may cost a higher price, they do look a lot nicer than traditional materials.

If you're not certain if a flat roof design is better for your home than a sloped roof, call us at Roofmaster. Our expert roofing team will help guide you in the right direction based on the style, age, and design of your home. We'll even show you all the modern flat roofing options that are available to help you make the right decision. Contact us today to set up an appointment!