How to Choose New Siding for Your Home
What is Roof Fascia?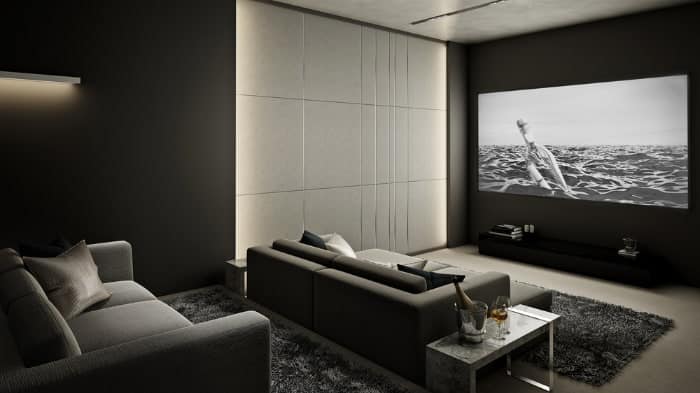 Have you been contemplating a basement reno after seeing your buddy's new and improved space? Considering how much space is down there, it can offer so many creative options that can transform it into your new favourite room in the house. To make better use of this underutilized space, we've gathered the top basement renovation ideas to get your creative juices flowing.
The Bar and Games Room
Who says your home can't be your favourite hangout spot? With a little imagination and the right contractors by your side, you can create your own bar and games room where you can enjoy a weekly reprieve. Just imagine having your own entertainment space where you and your friends can lounge, relax, catch the game on the big screen and shoot some pool! It's the perfect setup to get your mind off the work day. Plus, you won't even have to venture out in the snow!
The Movie Room
If billiards and beer don't tickle your fancy, an intimate movie room for the family just might! With some comfy chairs and a big drop down screen, you can have movie night any time of the week with unlimited popcorn to boot.
The Yoga Studio
Are you an avid yogi? If so, why not create your own tranquil yoga studio right in the comfort of home? This is a relatively easy transformation to make, even if your basement is covered in concrete flooring and drywall. All you need is enough floor space to install some plush carpet or floor mats, along with floor to ceiling mirrors and few extra personal additions to turn it into space where you can really Zen out and enjoy some peace and quiet.
A Den for the Kids
Whether you have small children or growing teens, it's always nice to have somewhere for them to go and play so they can entertain themselves while staying out of your hair when you're cooking dinner or entertaining guests. A basement den is ideal since it's just off of the main floor so you won't be bothered by too much noise.
The Creative Studio
Got an artist in the family? Despite the lack of natural light, basements are still a popular area for creating at-home studios, whether it's for painters, photographers, or crafters. Having your own space to let loose and create is every artist's dream. So consider how you can transform your basement into the perfect studio or workspace with plenty of artificial light to make up for those smaller windows.
Make better use of your under-utilized space with these basement renovation ideas. And when you're ready to get started, give the experts at Roofmaster a call. We've been helping residents throughout Ottawa transform their home for over 35 years!